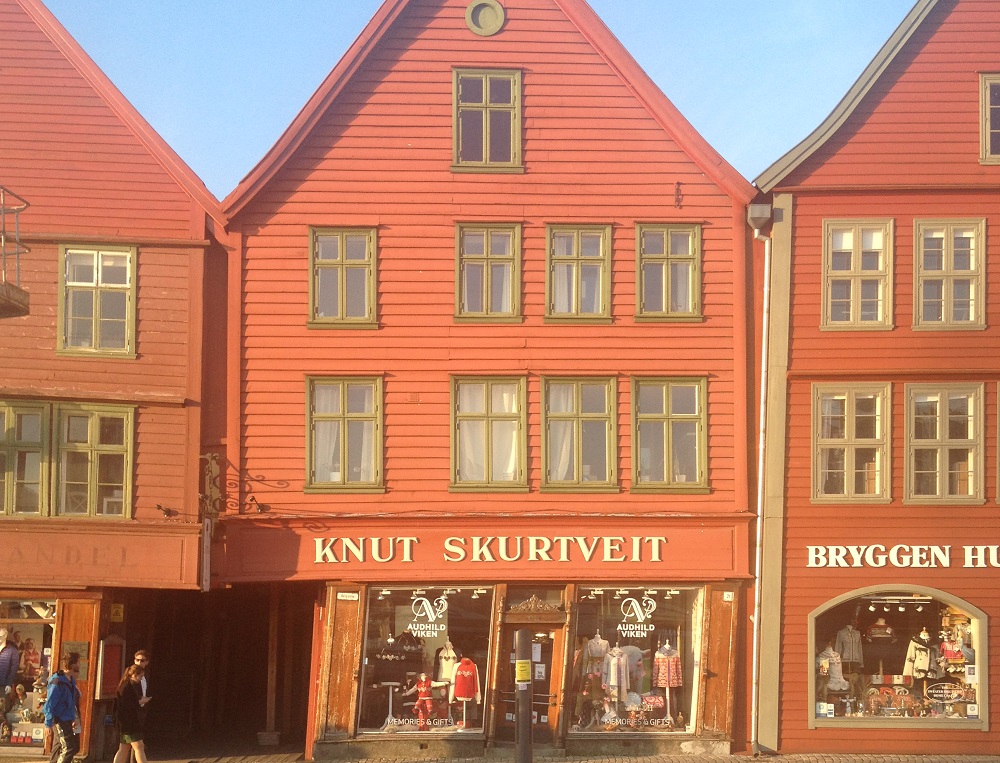 Day 1: The Journey begins at the Gateway to the Fjords
Location: Bergen, Norway
Your cruise starts in Bergen, a city surrounded by seven mountains. Before departure you may want to explore this cultural gateway to the fjords. Bergen was founded in 1070 A.D., and was the capital of Norway for several years. The city is a central point for Norwegian travel, and has retained a great deal of its local historical character.
One example is the historic UNESCO-listed Bryggen district, with colorful wharfs dating back to the 14th century. Take a stroll around this charming, compact city, spend some time in one of the outdoor cafés and restaurants, enjoy a trip on the Fløibanen funicular, or visit the famous fish market. After embarkation, we invite you to our tasty dinner buffet, based on the best and freshest coastal ingredients.
We sail north from Bergen along the Hjeltefjord, the same route the Vikings used on their way to the Shetland Islands and beyond. We are heading to the High North. Spend the rest of the evening relaxing and admiring the spectacular landscapes, either from on deck or in the panorama lounge. Before your cruise starts, you can explore more of Norway with our Land Adventures. We offer a variety of packages at our main ports across coastal Norway. 'Norway in a Nutshell' starts in Bergen and takes you to some of the most magnificent scenery in the world with breathtaking fjords, rural villages, and the spectacular Flåm Mountain Railway. Our pre and post programs and Land Adventures are a great way to complement your cruise and see more of inland Norway.