Scenic Trails of Iceland - Small Group Tour
Get off the beaten track while you visit Iceland and explore lesser-known highlights! Explore Iceland's legendary landmarks and significant sights on a tour featuring locations such as Ásbyrgi (Bastion of the Gods) and Þórsmörk Nature Reserve. While traversing the entire country, you'll visit unexpected places and go on simple hikes, allowing you to further enjoy Iceland's diverse landscapes.
Duration: 9 Nights, Summer 2019
Price: From $3,907
Highlights
Explore Iceland's legendary landmarks
soft hikes to enjoy Iceland´s diverse landscapes
The Amazing Þórsmörk Nature Reserve
Included:

    8 day guided tour as per itinerary from/to Reykjavík
    Accommodation 2 nights w/breakfast and w/facilities in Reykjavík
    Accommodation 7 nights w/breakfast and w/facilities in countryside
    Breakfast daily except arrival day
    4 dinners in the countryside (day 2,5,6 and 7)
    Icelandic meat-soup dinner at a local's home (day 3)
    4 lunch boxes (day 6, 7, 8 and 9) 
    Entrance to the Herring Era museum (day 3)
    Service fee at Landmannalaugar Hot Springs (day 8)

     Entrance to Myvatn Nature Baths
     Hiking in the North with a guide
Not included:
    Airport transfers
    International Flights
    Travel Insurance
    Any service not specifically listed under "included"
Optional tours and activities: NOT INCLUDED
 Booked via the guide at the start of the tour
Day 5 or 6:   Jeep tour in the Lake Myvatn area | 2 - 3.5 hrs
Day 5:  Entrance to Myvatn Nature Baths | 1-2 hrs
Day 7 or 8:  Horse riding tour in the evening | 2 hrs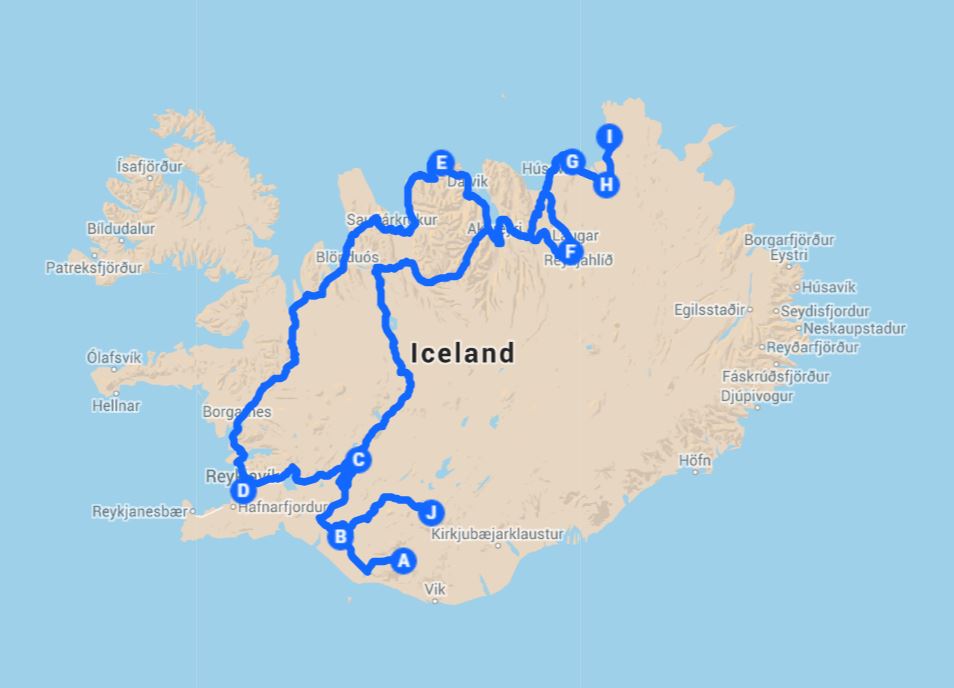 Note: We reserve the right to alter routes without prior notice due to road conditions.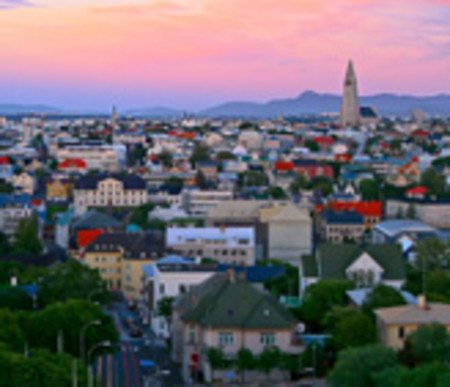 Day 1
Arrival
Start your Iceland experience with an overnight stay in Reykjavík. (Airport transfer not included)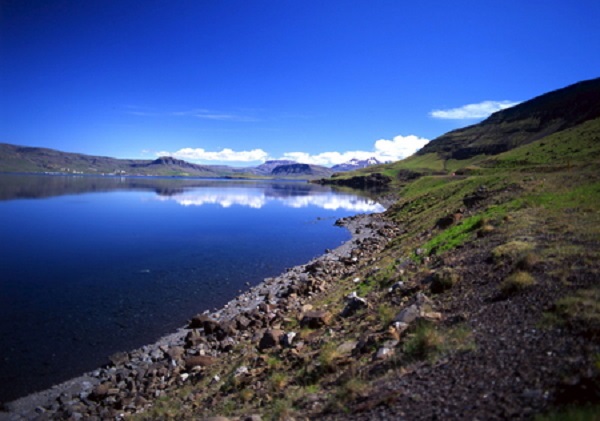 DAY 2: Reykjavík – Hvalfjörður - Borgarfjörður
Tallest Waterfall – Elfin Folklore – Ancient Crater
Breakfast at your hotel.  Begin the day with a short orientation tour of Reykjavik. Drive along the scenic coastline of Hvalfjordur Fjord, one of Iceland's longest and deepest, on the way to Glymur.  This is Iceland's highest waterfall, which descends gracefully in streaming ribbons down a 200-metre (658 foot) drop into a massive canyon adorned in lush, green moss. Both the fjord and the waterfall are linked to a local legend about a mythical whale that swam up the waterfall into the lake at the top.  Eerily enough, whale bones have been found here!  Spend some time hiking in the area to enjoy different views of the waterfall and surrounding nature. Before heading to your overnight accommodation, you will also visit the amazing Hraunfossar "'Lava" waterfalls and the Deildartunguhver, the most powerful rushing hot springs in Europe.

Dinner and overnight stay in the Borgarfjordur area.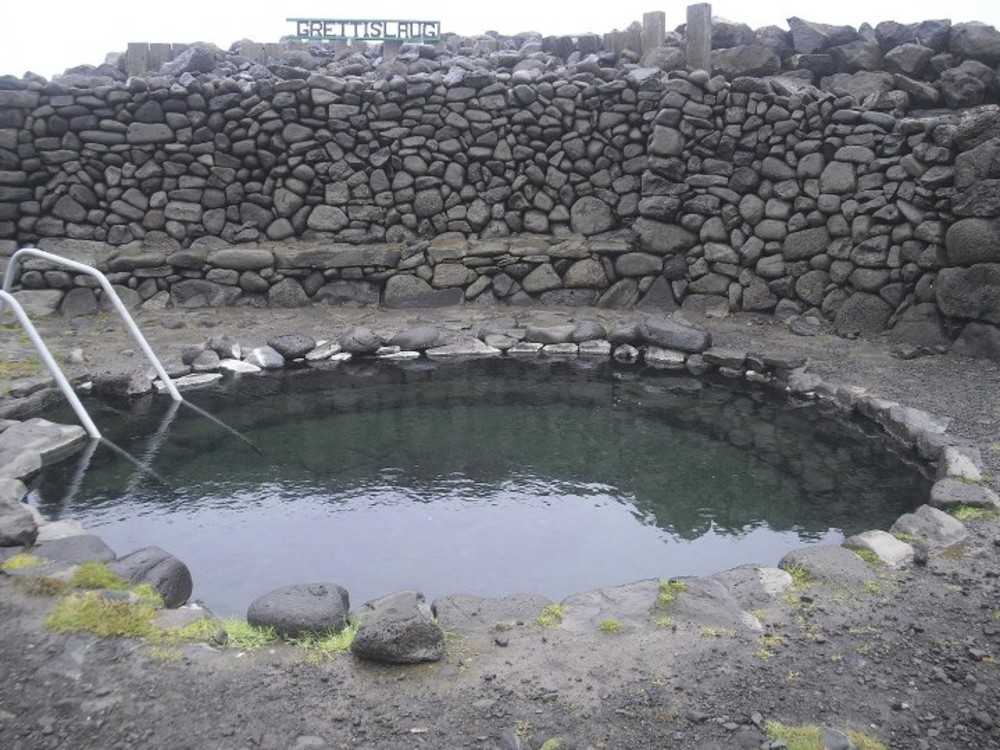 DAY 3: Borgarfjordur - Glanni and Grabrok - Vididalur Valley - Hofsos - Siglufjordur
Elven waterfall – Intriguing Crater – Lava Rock Canyon – Seaside Basalt Columns
Breakfast at your hotel.  Start the day with getting to know beautiful Borgarfjörður on a refreshing hike. The hike will visit Glanni, a multi-tiered waterfall rumoured to be a home for elves and trolls. You will then visit the 3,500 year old Grabrok crater, which has hiking trails taking you to the top of the crater for remarkable views over moss-covered lava fields. Continue your scenic journey as you cross Holtavorduheidi plateau, the gateway between North and South Iceland. Head to the Vididalur Valley and its rushing river. Here you will hike in Kolugljufri, a lava rock canyon that leads to a hidden waterfall. Continue to the charming village of Hofsos and take a short stroll down to Stadarbjargarvik inlet to admire the group of beautifully geometric basalt columns located right at sea level. Drive on to the stunning Tröllaskagi (Troll Peninsula) with its amazing views of mountains and fjords, en route to Siglufjordur, a town within a fjord of the same name.
Overnight stay in Siglufjordur for the next two nights. Dinner is on your own at one of the town's charming restaurants. Tonight recharge your body and soul with a soak in the hotel's geothermal hot tubs. With a view over the harbour and the fjord, the hot rubs are a perfect setting for relaxation.
Overnight stay in the Siglufjordur area.
DAY 4: Siglufjordur – Historical Mountain Pass – Herring Heritage
Remote Mountain Hiking–Award Winning Herring Era Museum – Traditional Meat Soup Dinner
Breakfast at your hotel. In the morning visit the award-winning Herring Era Museum, where the harbour atmosphere of the early 20th century is brought to life in three historical buildings.
Today's hiking focuses on exploring a local areas.   You will feel a sense of discovery as you hike through the area.  The hike is led by an expert local guide who will decide which trails you will explore based on the experience level of the group and trail conditions.   The hiking time is also variable, based on group experience.
Those who do not wish to participate in the walk can stay behind at Siglufjordur and enjoy a light walk in the scenic areas around the village with the tour group guide.
After an active day in the outdoors, visit the home of a local resident for a home-cooked meal of hearty Icelandic meat soup featuring local ingredients.
Overnight in Siglufjordur.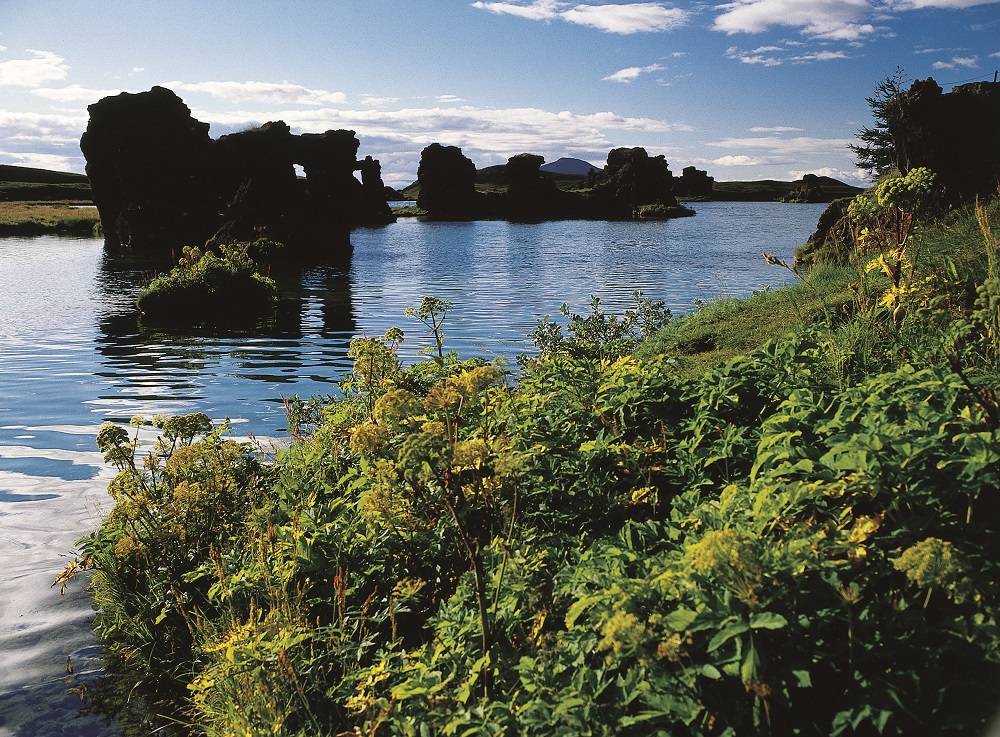 DAY 5: Godafoss – Hverfjall – Lake Myvatn
Waterfall of the Gods - Geothermal & Volcanic Activity – Outdoor Nature Spa
Breakfast at your hotel.   The day begins with a short stop in Akureyri, the colourful "capital" of North Iceland.  After some time to enjoy the atmosphere of this charming town, head to picturesque Godafoss, 'Waterfall of the Gods'.   The journey continues to the Lake Myvatn Nature Reserve, a geological wonderland of wildly contrasting nature. With the ominous peaks of Mt. Hverfjall and Krafla volcano as a backdrop, Lake Myvatn has a surprising serenity that is ideal for light hiking. Summertime is peak birding season, so it's good to have some binoculars on hand to catch diverse species, possibly even the rare Barrow´s golden eye.  Take a walk through the imposing Dimmuborgir (Dark Castles) with their rugged stacks of towering rocks.
Next, hike up to Mt. Leirhnjukur hot spring area, which is part of the Krafla volcanic area and teems with ancient lava flows and fissures. Afterwards, visit Namaskard geothermal field to view boiling fumaroles and violently bubbling pools of mud.   The tour will then make a stop at the Myvatn Nature Baths where you can see how the locals benefit from the geothermal activity.  There will be a chance for an optional swim in the warm and soothing waters.
Dinner and overnight in the Myvatn area.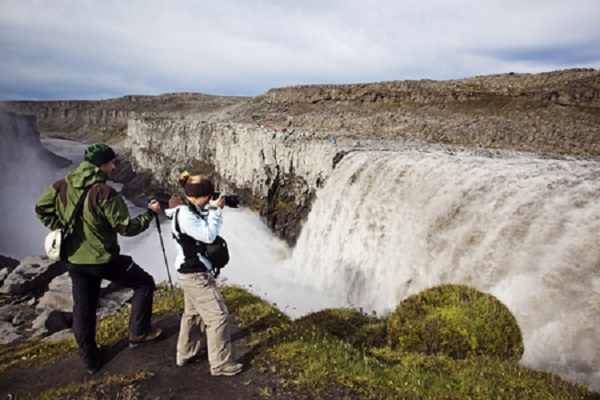 DAY 6: Ásbyrgi - Jökulsárgljúfur - Dettifoss
Forested Area – Europe's Largest National Park – Europe's Mightiest Waterfall
Breakfast at your hotel.  Travel around the fossil-rich Tjornes Peninsula on the edge of the Arctic Circle en route to the enormous horseshoe-shaped canyon of Asbyrgi National Park. According to Norse mythology, the canyon is the hoof-print left by Sleipnir, the god Odinn's magical eight-legged horse.  Continue onwards to the entrance to Hljodaklettar or 'Echo Rocks', a distinctive cluster of angular rock columns. The unique shape of the rocks creates interesting acoustics and echoes, from which the cliffs derive their name.  Hlodaklettar is near Jokulsargljufur Canyon, which is the northeastern area of Vatnajokull National Park, the largest national park in Western Europe. The Jokulsargljufur region of the park gets its name from its glacial-river-canyon; it is aptly named, as it is Iceland's longest river canyon
Spend the remainder of your afternoon exploring the lush vegetation and forested areas of Hlodaklettar.  (Hiking time: approximately 3 hours). 
The day ends with an unforgettable visit to Europe's mightiest waterfall, Dettifoss, a thundering cascade of glacial water and mist among shattered cliffs.      Afterwards, return to the Lake Myvatn area for your overnight.
Dinner and overnight in the Myvatn area.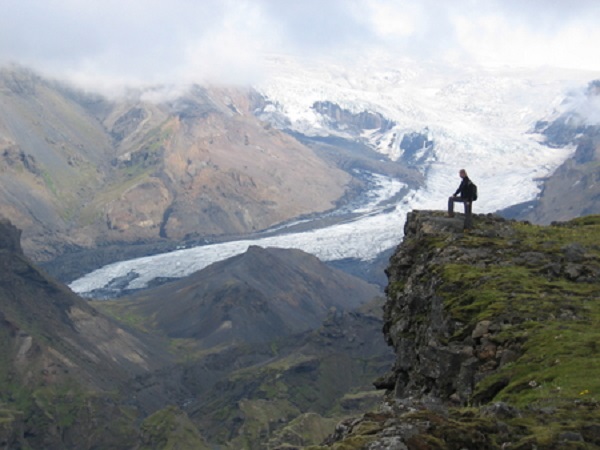 DAY 7: Kjolur - Hveravellir – Gullfoss – Geysir
Historical Highland Track– Glacial Views - Geothermal Scenery – Golden Falls and Active Geysers
Breakfast at your hotel.  Today you will head into the uninhabited interior via Kjolur mountain track.  This route goes back to Viking times and heads straight through Iceland's uninhabited interior highlands, passing between the mighty Langjokull and Hofsjokull glaciers.   You will see Iceland's true remoteness and nature at its rawest. This area of black sand deserts has numerous scenic walking paths along the way, dotted with hidden geothermal treasures and green oases. Your group will stop at Hveravellir, multi-coloured geothermal with a natural pool that is perfect for a relaxing break.
The Kjolur highland route emerges into civilization again in the Gullfoss and Geysir area, Gullfoss, the majestic waterfall of sparkling mist and golden charm is situated on the Hvita River, which is fed by Iceland's second largest glacier, Langjokull. The intriguing great geysir area is nearby, a steamy geothermal field of bubbling mud and high-shooting hot springs. 
Dinner and overnight in the Hella area.  A perfect way to unwind is a soothing soak in the hotel´s geothermal hot tub and sauna, located in a garden area.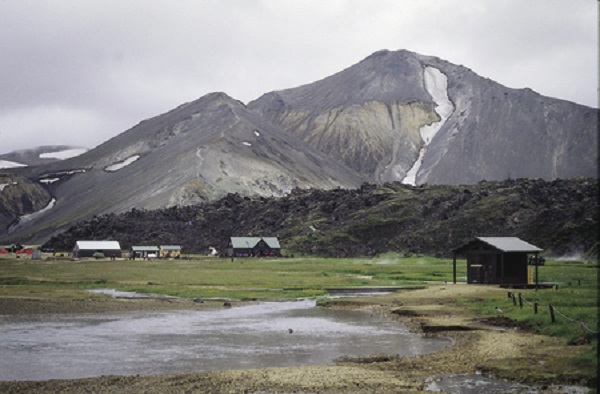 DAY 8: Day in Landmannalaugar
Brilliantly Colored Wilderness – Hekla Volcano – Hot Springs
Breakfast at your hotel.  Iceland's southern uninhabited interior sets a surreal stage for today's adventure. The uninhabited wilderness of Landmannalaugar and Fjallabak reveal geological influences in volcanic craters, multi coloured rhyolite mountains, steaming lava fields, and the ominous Hekla volcano. There are many beautiful walking trails in the area, and a crater-filled lake lush with brown trout.  Enjoy the benefits of this geothermal area with a refreshing swim in Landmannalaugar´s hot-spring fed river, one of the less frequented but most scenic springs in Iceland.
Overnight in the Hella area. Dinner is on your own.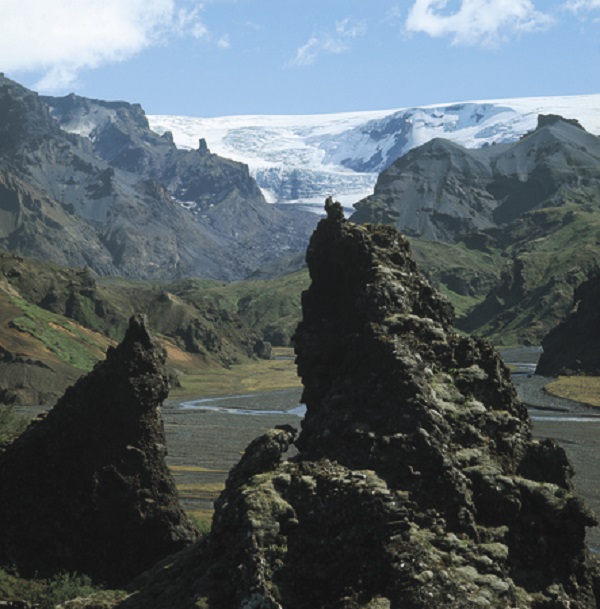 DAY 9: Þórsmörk - Seljalandsfoss – Reykjavík
Thor's Playground – Glacial Views – Walk Behind a Waterfall
Thorsmork Nature Reserve (also known as the Thor's Playground) should be on every nature lover's bucket list.  This enchanted hidden valley is nestled between two glaciers and protected by rivers and mountains. On the way to Thorsmork, stop at Seljalandsfoss waterfall, where you can gain a different perspective by walking behind the curtain of cascading water. Once within Thorsmork, walk along marked trails in the beautiful scenery of delicate trees and green grass surrounded by towering mountains and glacial tongues. After a beautiful day here, the tour heads to Reykjavik.
Overnight stay in Reykjavik.  Dinner is on your own.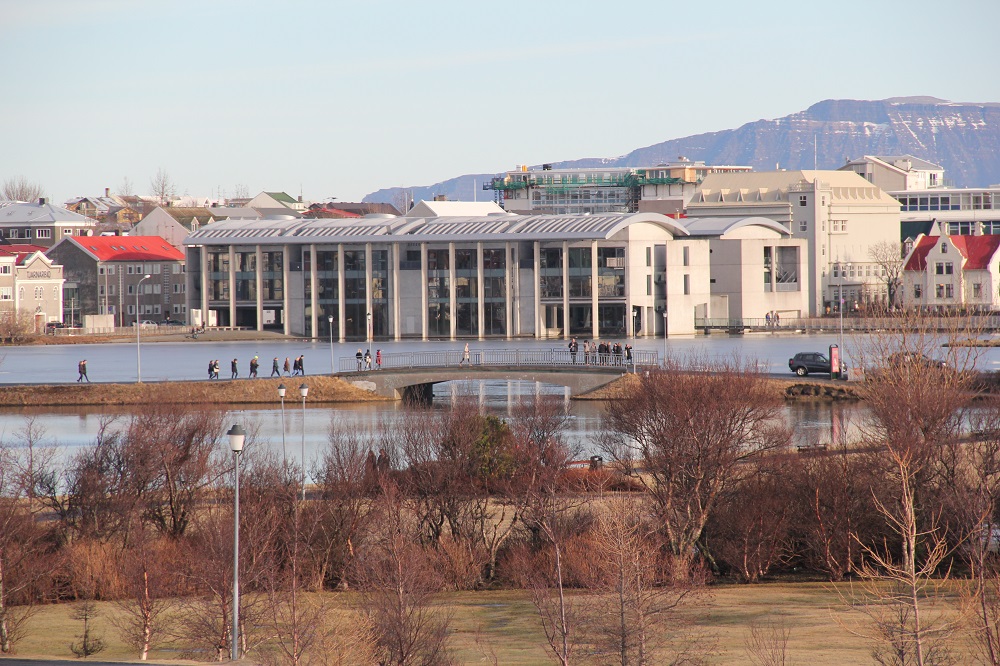 DAY 10
Departure
If your flight is in the afternoon we recommend taking the time to explore Reykjavík or to enjoy a relaxing dip in the popular Bláa Lónið (Reservation required) on your way to Keflavík airport. (Airport transfer not included)
Note: We reserve the right to alter routes without prior notice due to road conditions.
Dates and prices 2019:
June 16,
July 7, 28
August 11
Price per person in a double room $4,159
Price per person in a single room  $5,528

Price per person in a double room $3,907
Price per person in a single room $5,187
Children rate
Children 6-11 years old traveling with 2 adults and sharing 1 DBL room: 25% discount (valid only per 1 child).
Children 12 years and older pay full price as adults.
It is not recommended that children 0-5 years old travel on scheduled tours.
---
Prices may change without prior notice. If an incorrect price has been listed, we reserve the right to refuse, cancel or limit any order placed at the incorrect price.
Views from Scenic Trails of Iceland - Small Group Tour
Highlights
Explore Iceland's legendary landmarks
soft hikes to enjoy Iceland´s diverse landscapes
The Amazing Þórsmörk Nature Reserve