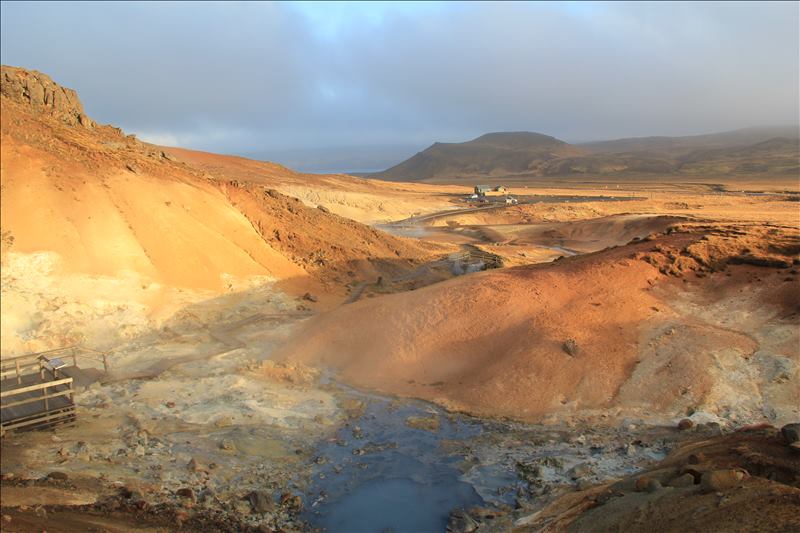 The Reykjanes Peninsula
REYKJANES This peninsula is a true geological wonderland.  The Bridge Between Continents spans over the Mid-Atlantic Ridge, allowing you to literally walk from the North American tectonic plate over to the Eurasian tectonic plate.  At Gunnuhver, you can tread (carefully!) amongst an impressive collection of boiling mud pools and steaming fumaroles.  Or, take an unforgettable journey inside Þríhnúkagígur, a dormant volcano - all the way from the top crater to the bottom of the magma chamber.  The fishing village of Grindavík is home to a fascinating museum that features an exhibit on geothermal energy in Iceland.  And the colorful hills at the geothermal field Krýsuvík create one of Iceland's most striking landscapes.

BLÁA LÓNIÐ  Popularly referred to by its English name "the Blue Lagoon," this geothermal spa is arguably one of Iceland's most popular attractions.  Although it blends seamlessly with the lava fields that surround it, it's a man-made lagoon, fed by surplus water from the adjacent Svartsengi Power Station.  The warm water is rich in minerals such as silica and sulphur, and is renowned for its unique healing properties.