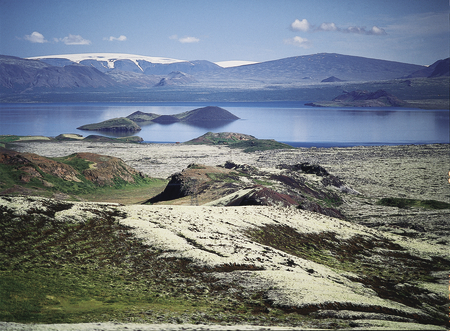 Day 1
Reykjavík, The Golden Circle and more
Upon arrival at Keflavík International Airport, a private driver will wait for you and take you to your hotel in downtown Reykjavík. You can spend the day exploring Iceland's bustling capital city at your leisure.
There are numerous museums and galleries throughout the city, with presentations ranging from Viking relics to modern art exhibitions, and being one of Europe's smallest capitals, downtown Reykjavík is safe and easy to traverse. As with the country in general, the city of Reykjavík is one of contrasts, with charming historical buildings of stone and wood mingling with imaginative modern architecture. The vast majority of restaurants, clubs, cafés and bars in Reykjavík are located on or around the main shopping street Laugavegur, so no one has to search far to find a venue to his or her taste. This density gives the Reykjavík nightlife a unique feel, and its reputation for liveliness is well deserved—especially during the seemingly endless summer nights.
Afternoon tour to the Golden Circle area,
Þingvellir National Park, a UNESCO World Heritage Site, is one of Iceland's most fascinating places due to both its impressive geological formations and for the significant role it plays in the country's history as the original meeting site of the Icelandic parliament, the oldest existing parliament in the world.
After a stop there, we'll head east and you'll soon see steam rising from the Haukadalur geothermal area that is home to Geysir. During our stop here, you can explore many hot springs and bubbling pools including Geysir, the geyser from which the English word is derived.
We continue on to Gullfoss, a majestic double waterfall that tumbles 34 meters into the canyon of Hvítá, one of Iceland's longest rivers.
If the conditions are good for the Northern Lights, there are several options for Northern lights tour during the evening.