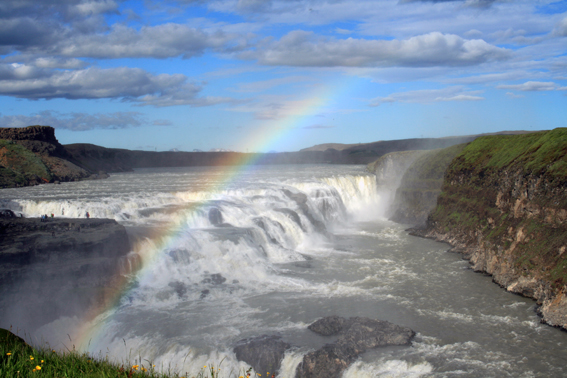 Day 1: Arrival and the Golden Circle
Your Driver/Guide will pick you up on arrival at Keflavik Airport, and take you to your hotel.  The driver/guide will take you on a private sightseeing tour along the famous Golden Circle. The first stop will be the town of Hveragerdi the capital of hot springs. The town is positioned on an active volcanic zone and there is a geothermal area in town with multiple hot springs.

Experience how we can use the heat from the ground, by cooking an egg in a boiling hot spring and taste bread that has been baked in the ground for 24 hours. After Hveragerdi and a nice refreshment, visit Geysir and witness Strokkur bursting the boiling hot water high up in the air.
From Geysir head to Gullfoss (Golden waterfall) to view this magnificent waterfall and feel the power of the glacial water.
Visit Thingvellir National Park where the oldest parliament in the world was established. The guide will take you on a hike through the area and point out some interesting stories from the area and the viking ancestors. During the evening in Reykjavík, you can enjoy the evening in this vibrant city.